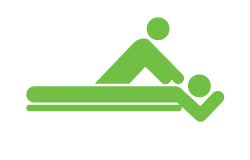 What is Chiropractic Care?
Chiropractic care gets to the root cause of the problem not only to ease your pain and symptoms, but to improve your overall health and well being. When the spinal cord is functioning properly, the human bodies has the amazing ability to self-heal and to maintain optimal health and balance all on their own.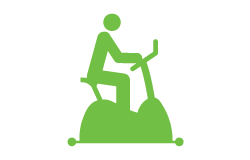 Physical Rehabilitation
Physical therapy and rehabilitation are very important after sustaining an injury or being involved an accident. At Gentle Heath Center in center city Philadelphia, we customize treatments that are most effective for your unique spinal ailments and your body.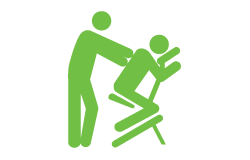 Massage Therapy
Our office provides specific massage and muscular therapy that is tailored to meet the patient's condition and injury. The benefits of therapeutic massage may include increasing blood circulation, reducing swelling, relaxing muscles, relieving muscle pain and spasms, and aid in recovery and range of motion.

Kinesio Tape
Kinesio Tape is a brand new, highly effective sports medicine treatment that can actually help prevent, as well as heal, many common sports & activity related injuries.

Nutrition Counseling
At Gentle Health Center in Center City Philadelphia, we offer holistic nutrition counseling for our patients who are looking to improve balance, health and vitality in their bodies and minds.

Laser Therapy
Low Level Laser Therapy is an ideal treatment for patients looking for an alternative to invasive surgery for Fibromyalgia, tendonitis, osteoarthritis, back and neck pain.
Why Gentle Health and Wellness Center
At Philadelphia's Gentle Health and Wellness Center, we make sure each patient receives individual attention based on their body's unique needs. We offer an extensive array of trusted traditional services of Chiropractic, Acupuncture, and Therapeutic Massage. We also offer cutting edge treatments such as Low Level Laser Therapy, Anodyne Therapy, and Kinesio Tape. It is our passion, as well as our mission, to ease our patients' pain and improve their well-being!